I mentioned
in the previous blog
that I do mask things about me; particularly my Atheism in public and workspaces. I don't think, for the most part, that anyone would freak out dearly from finding out. But there's a certain stigma to the word, one that I don't think fits very well with my happy-go-lucky face and attitude.
i can haz no faith???
See? Shit don't work.
Okay a little.
Still, I try to hide it from my boss at work. I don't think she cares very much. She likes to see herself in a hippy-esque "Down with government" way. Though she's really just an obnoxious ass white lady with an opinion.
But I'm worried she'd secretly or unwittingly react to me being atheist in the scheduling or something. Not that I've done a fine job of hiding it; I've openly chosen to work both major Christian holidays during prime hours (Christmas and Easter, or as the clever kids call it, "Happy Zombie Jesus Day"). I even stupidly asked her when Easter was.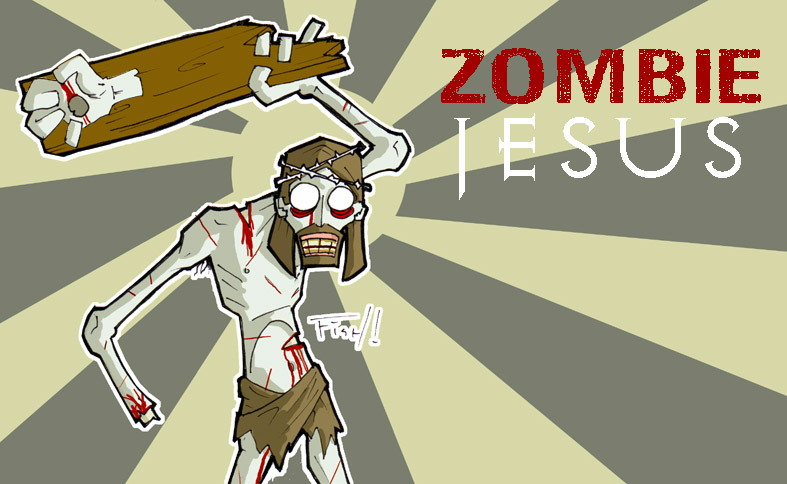 And so Judas said, "Shoot for the head".
I wasn't joking when I thought customers would react adversely though. That I don't think I'm so wrong about. Often there are priests that come in from a church near the store, and plenty of preachy God-wovvers come in, ending on such niceties like "Jesus loves you my child", to which I can only look at them like I'm trying to telepathically tell them "NO, YOU DON'T KNOW!
YOU. DON'T. KNOW!!!!!
" But then I only end up looking like Matilda in the movie when she failed to tip the glass over.
Deny the Holy Spirit, come on, come on, deny the Holy Spirit, come on...
I just worked in a Matilda movie reference.
I want money for this.
Anyway, a part of me wants to openly be an atheist and proclaim it to the world, frothing at the opportunity to dismantle someone's God-fearing argument. Why else would I buy a shirt with a big fucking A on it? Thing is though, it's not in my personality to discomfort people I don't know. I have a very strong "I hope everyone's happy with me!!!" complex that needs to be satiated every once in a while.
But that isn't the point, is it? Why should I even feel nervous about being atheist to start with? I dunno. I got a lot of growing up to do.
I'm God; you're not; I'm almighty, you're a blogger; I'm the Architect, you're a sales associate, and there's nothing you can do about it.
Alright that's the last one I swear.