1.
Lionel Messi asks "What's the story, morning glory?"
Further proving the idea that Argentinians love Oasis, one that I did not perpetuate just now, Lionel Messi wants to gather some guys for an Oasis cover band.



'Our disguise is based on how Oasis looked in the mid-'90s,' he told the paper. 'We have our wigs, clothes and glasses sorted. I also spent a lot of time getting the mannerisms right.'
And buying the right booster seat.
Definitely not two cultures you would've expected to intersect, but if you knew anything about Argentinians like I so vastly do, you'd know, their passion for Oasis is undying, and that I am not lying about this or quietly hoping you spread this.
"If heavy metal bands ruled the world we'd be a lot better off. There would be more a lot more drinking and a lot more shagging and nursery rhymes would sound like this."
And if that mocking bird don't sing, 6,6,6 is the number of the beast.
I can't wait for my inevitable "Proud Parent of a Drinking Shagger" bumper sticker. Thanks, Bruce Dickinson!
He wants to make an instrumental based on our solar system:
"An instrumental album is something I've been wanting to do for a long time," Dr. Dre told Vibe.com. "I have the ideas for it. I want to call it 'The Planets'. I don't even know if I should be saying this, but fuck it. It's just my interpretation of what each planet sounds like."
I actually think this is pretty neat. Albeit goofy.
On a related note, Gustav Holst is conducting "The Chronic".
Also his reluctance to spill the details ("I don't even know if I should be saying this") is understandable.
I doubt they're fans of celestial bodies.
Sheryl Crow a.k.a. "Who is she again" says her music is:
'...so good I could strip to it. And I'm 48.'
But can Alex rape to it?
I'm siiiiinnnggggginnn' in the raaaiinn....
My favorite piece of that quote is "And I'm 48." Because being 48 normally implies that you are lawfully barred from undressing. Sheryl Crow;
pioneer of women's strippage.
And everyone wondered how this could've possibly worked.
After pranking Akon's presumptuously deaf manager Scooter, Bieber obnoxiously confirmed to the world, which was clearly on pins and needles, that he is such a card:
''R u Kidding of course I do!! I prank everyone!! No 1 is safe :)''
bieber ur so gr8 i hop u fall on a nife LMAO
Someone sprayed some lady with semen blablacontextcontext QUEUE THE PORNOGRAPHY RIFFS!:
Claims to have been frequent victim
Unedited footage of incident can be found here.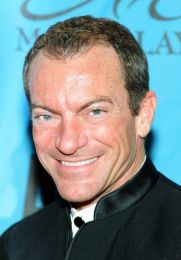 Randy Spears was later acquitted of all charges.